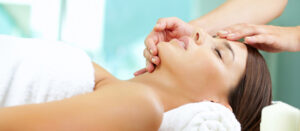 Our messages are customized to fit the specific needs of each individual.  Our therapists are trained in neuromuscular medical massage techniques which enhances the function of muscle and connective tissue and promotes relaxation and well-being.
Messages can be part of a Naprapathic treatment or practices on it own to ease tension, reduce pain and increase flexibility and range of motion.  Highly effective for reducing the symptoms of stress, back and neck pain, carpal tunnel syndrome and other disorders of the muscles and/or nervous system.
In addition to an effective and enjoyable whole body massage experience, we identify specific postural conditions which may be contributing to pain and reduced flexibility.  Focusing on areas identified that require special attention.
Perfect for anyone with a desk job, athletes, physical laborers and anyone whose simply wants to relieve stress.
Pricing:
60 minutes – $90
90 minutes – $125
all include a free aromatherapy upgrade (a $10 value)